Welcome to the Otautau Toy Library
Otautau Toy Library is a vibrant and growing non-profit charitable organisation providing fun and education toys to the children of Otautau and surrounding districts. We welcome, children, their families and caregivers to come and borrow over 600 small, little & big outside toys, games, puzzles, DVD's, sporting equipment and much, much more, which are made available for a minimial annual subscription fee.
We currently have shortend winter opening hours
Tuesday 6.30pm - 7.30pm
Wednesday 11.30am - 12.30pm
OUR NEXT COMMITTEE MEETING DATES ARE:




23rd July
20th August
17th September
15th October
19th November
at the District Council,
Main Street, Otautau.
EVERYONE is welcome
Find us on Facebook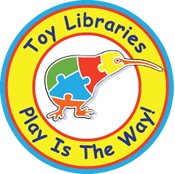 LIBRARY HOURS
Tuesday> 6.30pm - 7.30pm
Wednesday> 11.30am - 12.30pm
LOCATION
149 Main Steet, Otautau
CONTACT DETAILS
Contact phone number: Toni 027 204 5451
https://www.facebook.com/otautautoylibrary/